Add£º11rd Floor, Changsheng science and technology Building, Longhua New District, Shenzhen, China.
Tel: 86 755 29829700
Fax: 86-755 29829701
E-mail: info@myledforyou.com
Skype: MYLED4U
MSN: myled4u@hotmail.com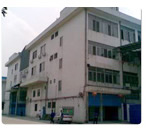 My LED FOR YOU CO., LTD. is a LED lighting manufacturer and supplier in Shenzhen, China, was established in 2009. We are a new high-tech enterprise engaged in research, manufacuring and marketing various kinds of LED lighting products.
Most of our products provide 3 to 5 years warranty. We have technicians with many years experience in LED lighting area. They can help and assist our clients from design to produce by their specical requirements. We also provide ODM and OEM service.
Our mission is to develop and produce high quality LED lighting products and provide alternative lighting solutions to our clients in the worldwide.